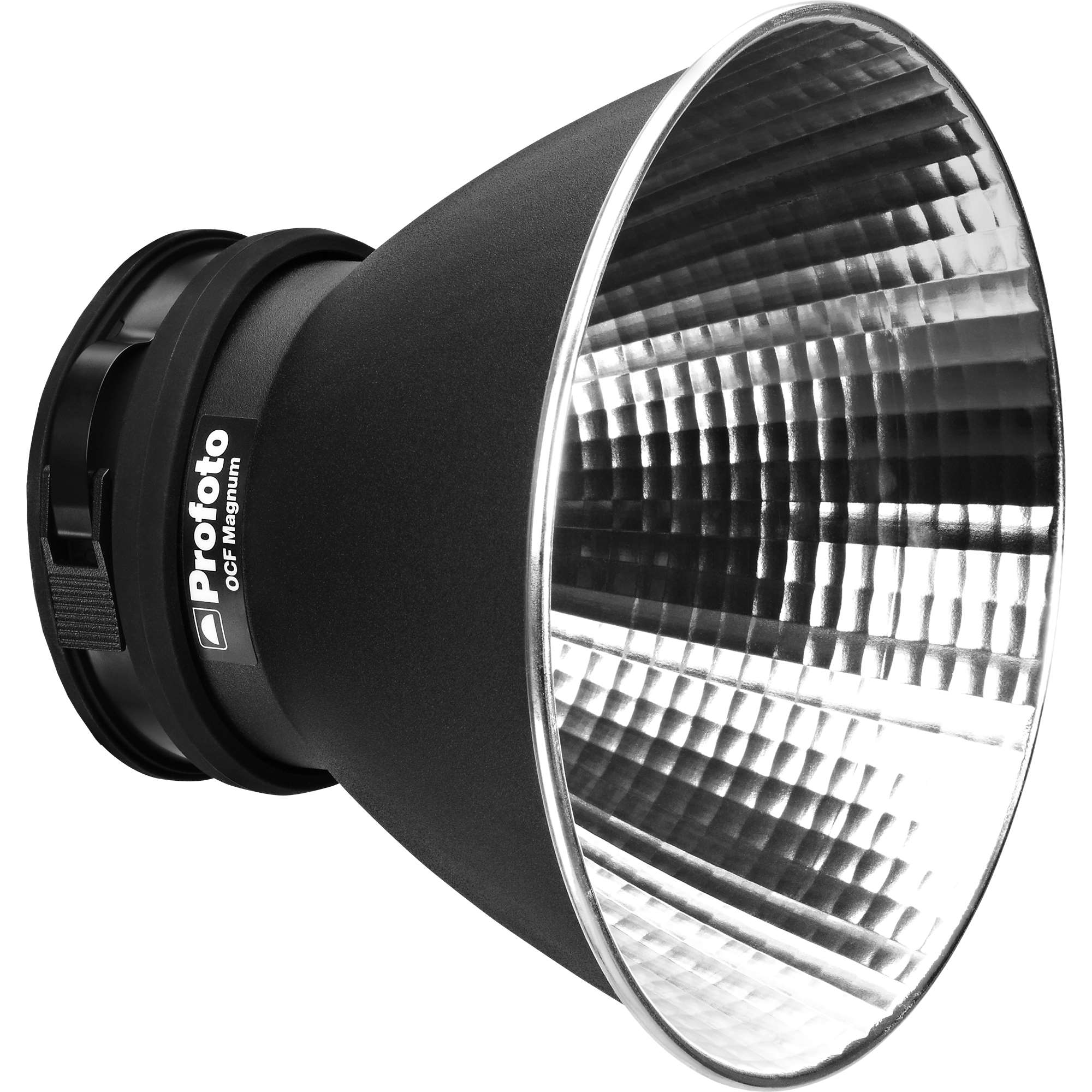 The OCF Magnum Reflector is designed to bring out the maximum power from our flat fronted light. It's a great option to the standard Magnum Reflector if you're shooting on location. You can use it with B1X, the former B1, B2 and also with D1 and D2 without the modeling light heat restrictions that concerns other OCF Light Shaping Tools.
The OCF Magnum Reflector comes delivered in its own protective case that can easily be attached onto any other Profoto bag using a clever clip-on.
Compact and lightweight design for on-location use.
Up to 2 f-stops added light output.
Creates an even light spread with smooth fall-off.
Zoom function for adjusting light spread – shape the light by simply sliding the reflector back and forth on the head.
Light spread adjustable 40-80⁰ with B1X, B1, D1 and D2.
Protective case included.